The Path of Finn McCool published by A & C Black
---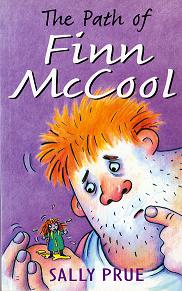 Finn McCool has a huge head, a tiny brain, and the biggest giant in Scotland chasing him.
Luckily, Finn's wife Oona turns out to have a cunning plan...
This is a retelling of one of my favourite folk stories, The Giant's Causeway. It was great fun to write, and the pictures by Dee Shulman are splendidly full of action and bafflement and rage. I love all the sheep and smelly boots!
Buy The Path of Finn McCool HERE
"all would enjoy this tale of the 'terrible, big, boasting fellow' who huilt the Giant's Causeway." Times Educational Supplement
Welcome Blog Biography Books Journal Visits Questions Loves Hates Links and Contact