Not Ethan Again! (published by Oxford)
---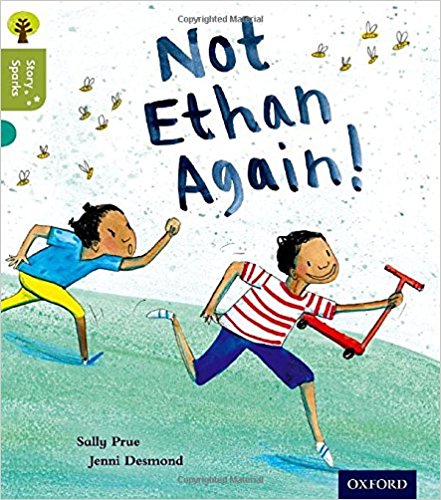 Just how annoying can a big brother get?
Jessie's big brother is always pinching her stuff, and Mum and Dad are generally too busy to take any notice.
But then Ethan waltzes off with one of the glass jars Jessie needs for Granny's birthday jam, Ethan by this dastardly act sows the seeds of his own downfall.
Buy Not Ethan Again! HERE
"***** Great story: I bought several of the Oxford reading tree books for my son and daughter and they both love this one." Chelson, Amazon
"***** Fab story…has been much enjoyed." Rosina Davieson, Amazon.
Welcome Blog Biography Books Journal Visits Questions Loves Hates Links and Contact