Ice Maiden published by Oxford University Press
---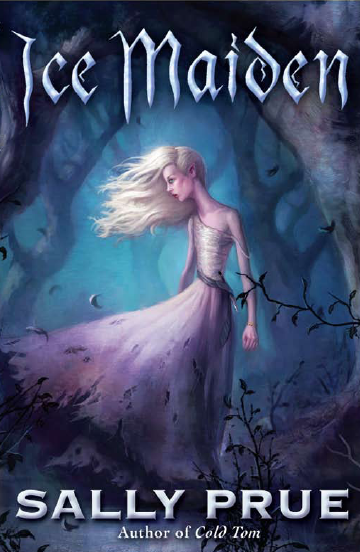 Available February 1st 2011
Why do children have to turn into grown-ups?
Are children all completely doomed?
Is it true that grown-ups understand the world so much better thn children?
And if they do, who wants to live in the sort of world they believe in?
It's 1939 and Franz's parents have bought him from Berlin to England.
Franz finds himself surrounded by a web of secrets, by invisible forces and incredible animals.
Which side should he join? Which side will give him the best chance of surviving?
And what does the Ice Maiden want?
Ice Maiden is now on Facebook. Follow the LINK for an interview with Sally and more about the book.
Buy Ice Maiden HERE
"Prue's writing has the poetry and intensity of a visionary." Amanda Craig, The Times
"begins with the terrors of nightmare and ends in the fierce grip of excitement and dismay." Thomas Bloor
"a marvellously woven tale" Bookwitch
Welcome Blog Biography Books Journal Visits Questions Loves Hates Links and Contact