Goldkeeper published by Oxford University Press
---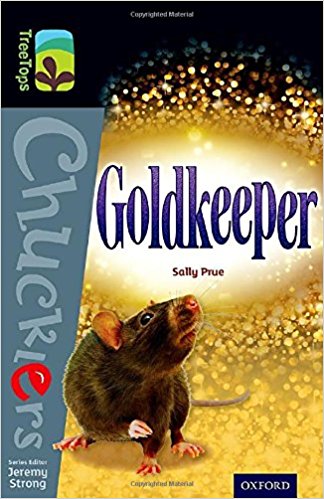 I was brought up in a religious family. I went to a church school, and took my first Sunday School lesson when I was ten years old.
Can't say I found any of it a barrel of laughs.
The worst thing was that awkward questions were discouraged - and I was practically born asking awkward questions.
Goldkeeper is intended to be a barrel of laughs that asks a lot of awkward questions about religion. It concerns a very awkward boy called Sebastian, his pet rat Gerald and a lot of gangsters... and God.
The nicest thing about having written this book has been that everyone has a different favourite character. (Turville is the most popular, followed by the dangerous Eunice.)
Buy Goldkeeper HERE
"all-new action adventure...brilliantly written and perfect for boys and girls alike." The Bookseller
"One of the funniest, most thought-provoking comedy thrillers to have been published for years." The Times
"wonderful" Leonie Flynn
"even my mum enjoyed it" Thomas Benney, Red House Books
Welcome Blog Biography Books Journal Visits Questions Loves Hates Links and Contact