Cold Tom published by Oxford University Press
---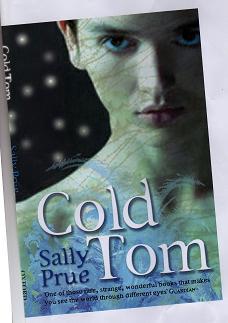 Why is anyone nice?
Is it to get people to be nice back?
Is that the only reason?
What if no-one was ever nice to you? Could you survive?
What if the only way to survive was to become a completely different person?
Would that really be surviving?
Tom has to run away from home, and only the demons will take him in. But Tom can't live with demons, for their houses are hot and the demons are trying to enslave his mind. Should he run away again, or let the demons take him over?
Buy Cold Tom HERE
"A highly original and magical debut novel." Publishing News
"One of those rare, strange, wonderful books that makes [sic] you see the world through different eyes." The Guardian
"Witty, disingenuous and original. Cold Tom should become a classic." Chichester Observer
Welcome Blog Biography Books Journal Visits Questions Loves Hates Links and Contact